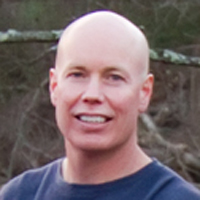 Pat Dunn received a Bachelor of Science degree in Civil Engineering from the University of Nebraska. After working for several years, he was awarded a research and teaching fellowship to the University of Virginia graduate school where he earned a Master's Degree in Civil Engineering.
He has been a licensed Professional Engineer since 1989, and moved to Asheville in 1994. Please see the Project Experience page for a listing of Pat's featured projects.
Pat enjoys skiing, hiking and traveling. He also enjoys running and has run several half and full marathons.